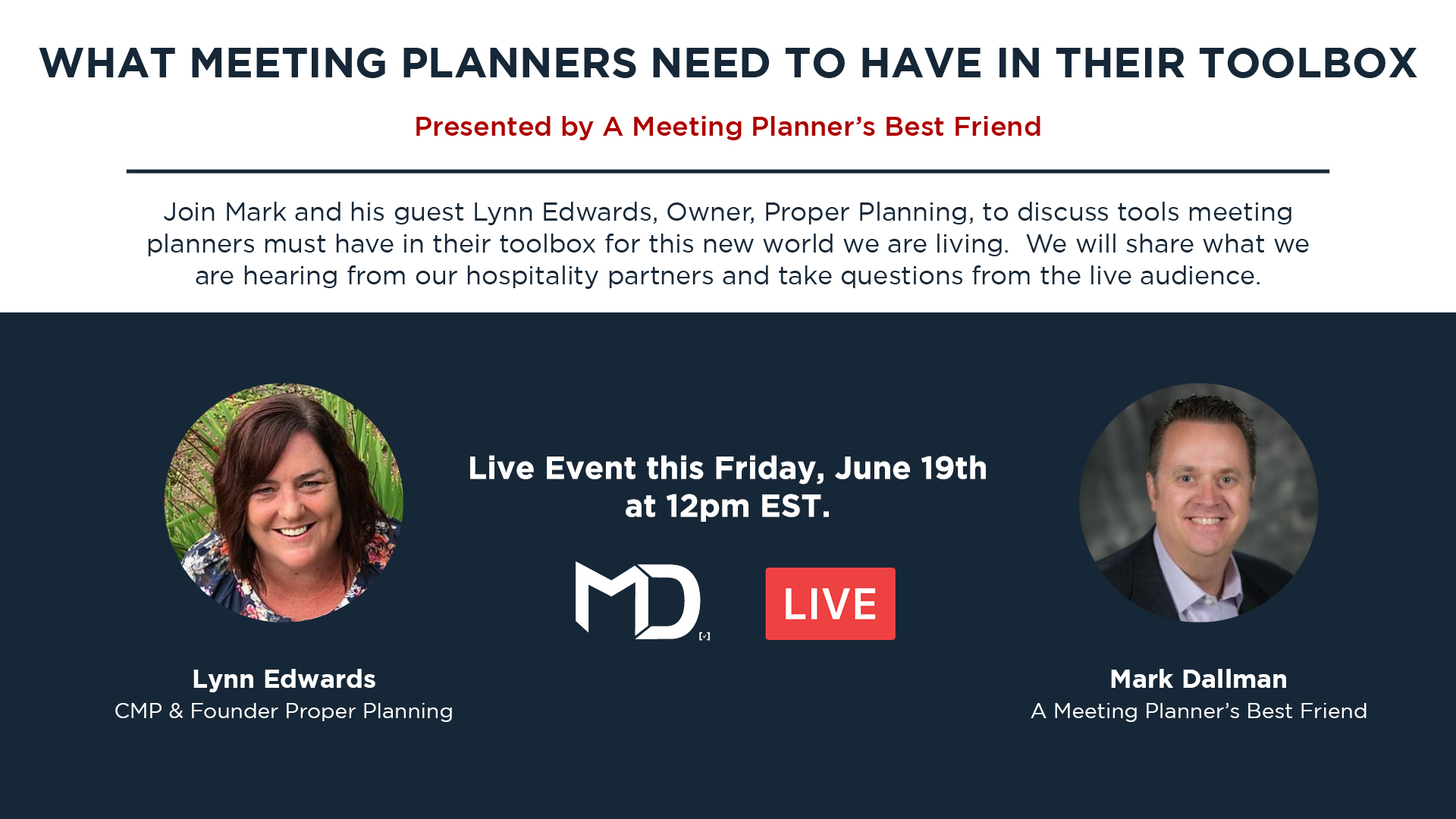 Presented by A Meeting Planner's Best Friend
Join Mark and his guest Lynn Edwards, Owner, Proper Planning, to discuss tools meeting planners must have in their toolbox for this new world we are living. We will share what we are hearing from our hospitality partners and take questions from the live audience.
Live Event this Friday, June 19th at 12pm EST.
MARK DALLMAN
HPN Global
Regional VP Sales
13825 N. Northsight Blvd, Suite 201
Scottsdale, AZ 85260
Cell: 612-432-1397
Email: mdallman@hpnglobal.com
JOIN ME EVERY FRIDAY FOR MY FACEBOOK LIVE EVENT AND Q&A AS WE DISCUSS HOW THIS VIRUS IS CHANGING HOTEL CONTRACTS AND EVENTS WORLDWIDE.
CORONAVIRUS AFFECTED HOTEL CONTRACTS
If you're worried about cancelling, moving dates or rebooking your event, I'M HERE TO HELP! No cost to you, just FAST, FREE & HONEST hotel consultation. Email your existing contract to me and I'll have options for you within 24 hours.