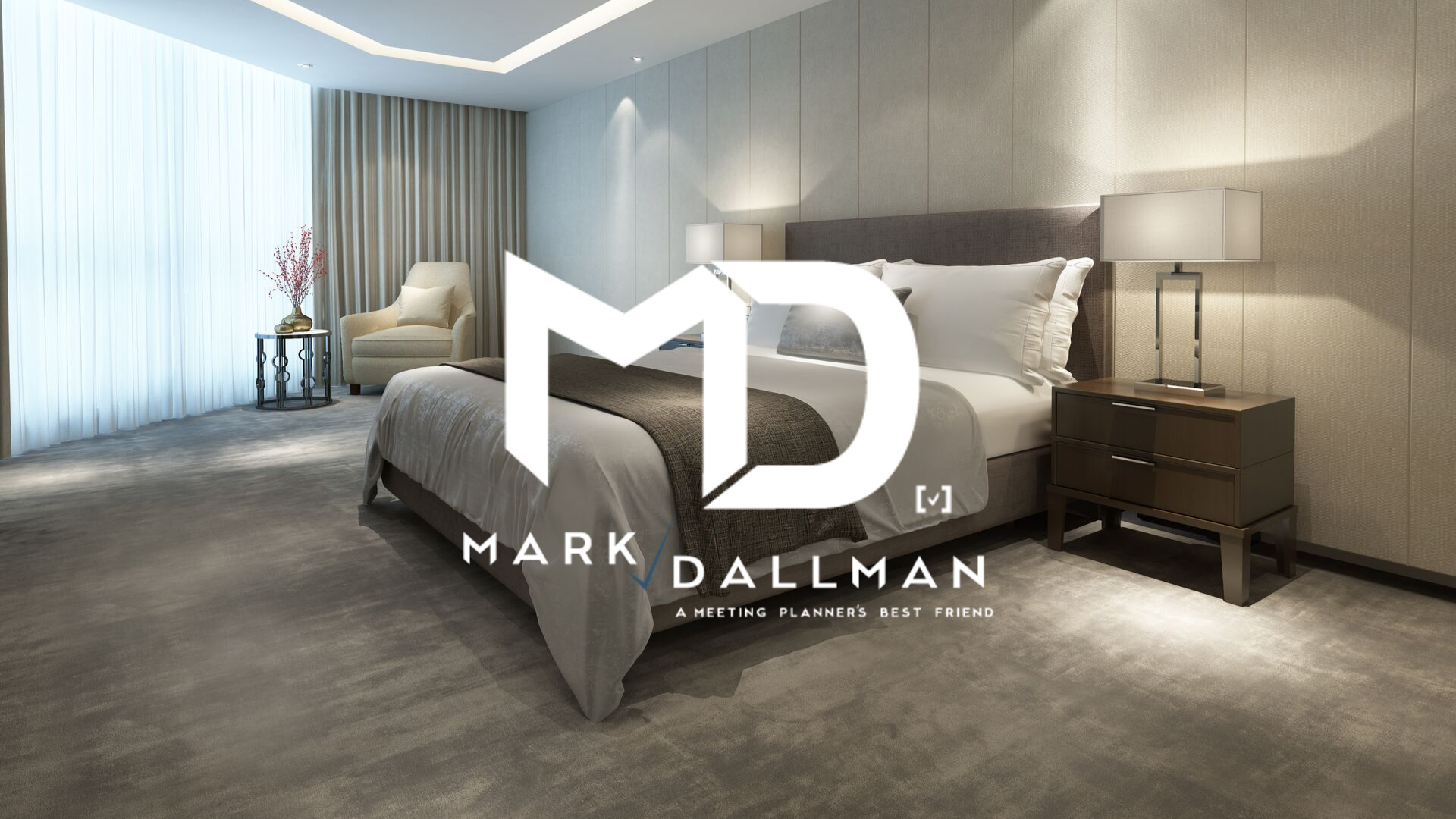 Navigating Hotel Attrition: Seven Savvy Strategies
Hello there,
Mark Dallman here, also known to many as "A Meeting Planner's Best Friend." Throughout my 20+ years in the hotel industry, one topic that frequently comes up is hotel attrition. Whether you're a seasoned planner or a newcomer, you're likely familiar with the challenge of accurately forecasting your event's attendance. When there's a discrepancy between the number of rooms booked and the actual attendees, hotel attrition can become a thorny issue.
I've compiled a list of seven effective strategies to help you avoid or reduce hotel attrition, giving you more control over your events and ensuring maximum ROI.
1. Open Lines of Communication:
Always keep the dialogue going with your hotel contact. If you see a dip in registration or anticipate fewer attendees, it's essential to discuss reducing the room block. Additionally, consider booking a future event at the same venue; many hotels will credit future meetings or groups against any attrition charges.
2. Leverage Your Network:
Outsourcing your event sourcing through a third party, such as HPN Global, can bring significant benefits. We place over 2,500 meetings annually, providing us with substantial leverage that we can use to negotiate with hotels to help offset potential lost revenue.
3. Be Flexible:
If you have scheduled off-site food and beverage events or have groups at other hotels, consider relocating them. This shift can help counterbalance any room revenue shortfalls.
4. Incentivize Attendance:
Offer a registration discount (think in the range of $50-$75) for attendees booking within your hotel block. This incentive can persuade more attendees to stay on-site, reducing the risk of attrition. Crafting persuasive emails or letters emphasizing the benefits of attending the meeting can also help drive up attendance numbers.
5. Understand the Financials:
If attrition charges are inevitable, remember that you should only be paying the room's profit on the group room rate, typically 75%-80%. For instance, on a $100 group room rate, you would only owe the hotel $75-$80 per room.
6. Audit, Audit, Audit:
Cross-reference the hotel's guest list with your attendee list to ensure you receive full credit for all of your attendees staying at the hotel. Carefully inspect internet reservations and watch out for miscoding on group reservations, which can help uncover additional room bookings.
7. Master Your Contract:
Many meeting planners default to using the hotel's contract, but it's vital to develop your own master hotel contract that outlines your specific requirements and terms. Having the hotel adapt to your contractual terms, rather than the other way around, puts you in a stronger negotiating position.
And remember, as a part of my services, I provide free contractual consultation and would be delighted to assist you in creating your own master hotel contract. Don't hesitate to reach out at mdallman@hperformance.com.
I hope these tips prove valuable and empower you to navigate hotel attrition with confidence. In the ever-evolving world of meeting planning, remember that knowledge is power, and the best decisions come from informed perspectives.
Best,
Mark Dallman
"A Meeting Planner's Best Friend"
Regional Vice President, HPN Global