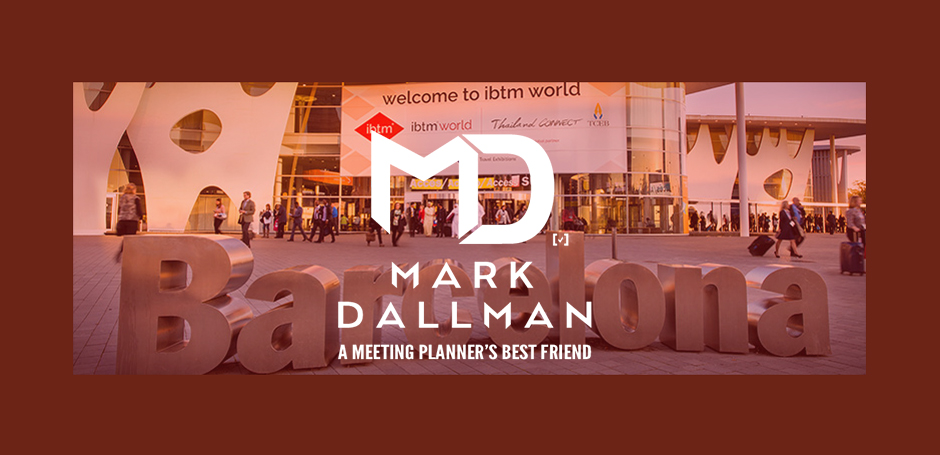 Posted on
December 14, 2016
Earlier this month I was in Barcelona, Spain for IBTM world (formerly EIBTM). IBTM world is a leading global event for the meetings, incentives, conferences, events and business travel industry. It was an extraordinary event with so much to offer. If you missed this event, here's a highlight of the most important takeaways for planners.
Relationships Matter
I've said it before and I'll say it forever: Relationships matter. Trade shows like IBTM world are an incredible way to form relationships within the industry. Having a rapport becomes immensely beneficial when it comes to planning not only regional, but international meetings as well.
Trends of the Trade
Virtual Reality is everywhere. Cities, countries and even hotels are using VR to showcase what they have to offer. Another trend I noticed is that business is back – I saw many 1-on-1 and small group meetings taking place all over the show floor, this just goes to show how much relationships do matter. Lastly, something that couldn't go unnoticed is the production value and attendance of the event – bigger and better booths and a noticeable increase in attendance.
Education
IBTM's "Circus" School was a clever theme for accommodating and organizing all the breakout sessions at the show. The educational aspects of these shows are an incredibly beneficial extra value to attending these industry events. IBTM aired each of the sessions live under a circus tent motif, very cool.
Recap – 5 Takeaways
Virtual Reality – It's everywhere.
The size and scope of exhibits has increased – what does it mean?
Increased attendance – good sign for the industry.
Education – a new way of learning.
The Election – the big topic.
If you have the opportunity, go to an industry show. Form relationships, learn something new and keep up with the industry. If you have a meeting coming up, don't forget I give a $500 AmEx Gift Card for every RFP that books, so let's work together. Message me below!