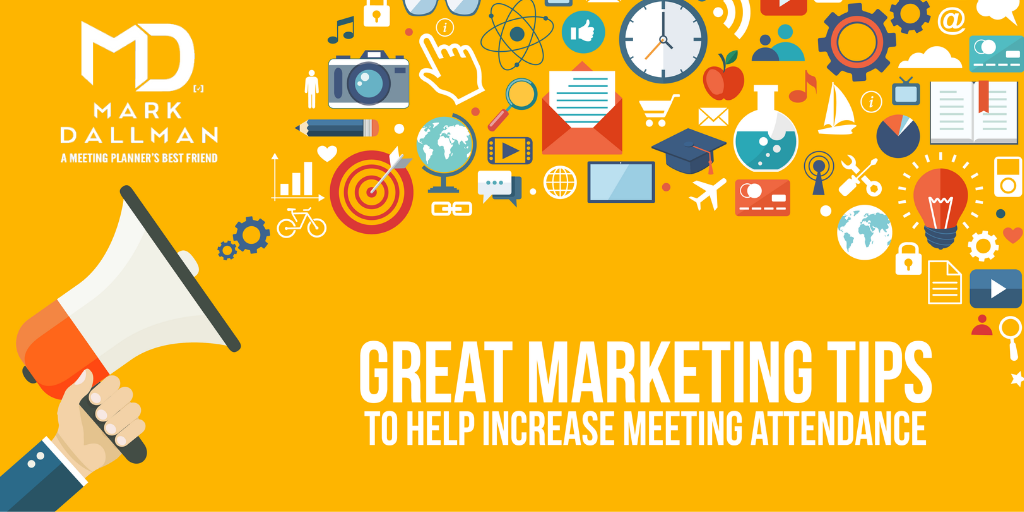 MAKE IT A "MUST-ATTEND" EVENT
Tell people why they need to be there and have attendee advocates on your marketing materials to state why they attend your meeting.  Help them, help you!
CONTENT IS "KING"
You should know what the "Hot Topics" are in your industry but providing great content comes from great feedback so 6-9 months out you should send out an email asking for ideas or suggestions for topics.  This will give you a great starting point on what needs should be addressed.
VOLUNTEER
Volunteering is a great way to build relationships within your organization and a great way for your attendees to give back.
"WHY" REGISTER
Tell them why their attendance is important and for those attendees that are in a budget "crunch", offer them a printable form written by a top Executive in your office that they can give to their boss which lays out why they need to attend and the true benefits of attending.
OFFER FLEXIBLE REGISTRATION OPTIONS
whether online, phone, fax, check, purchase order, credit card or even a mobile application.  More options equal more registrants.
INCREASE YOUR INVITE LIST
Offer discounted registration for college or high school students that are majoring in your field or would benefit from your meeting agenda.
DISCOUNTS COUNT
Everyone is looking for a deal so offer multiple attendee discounts, company discounts, early registration discounts, early-bird hotel rates, public transportation discounts, etc.
Contact me if you have any other questions. I"M HERE TO HELP