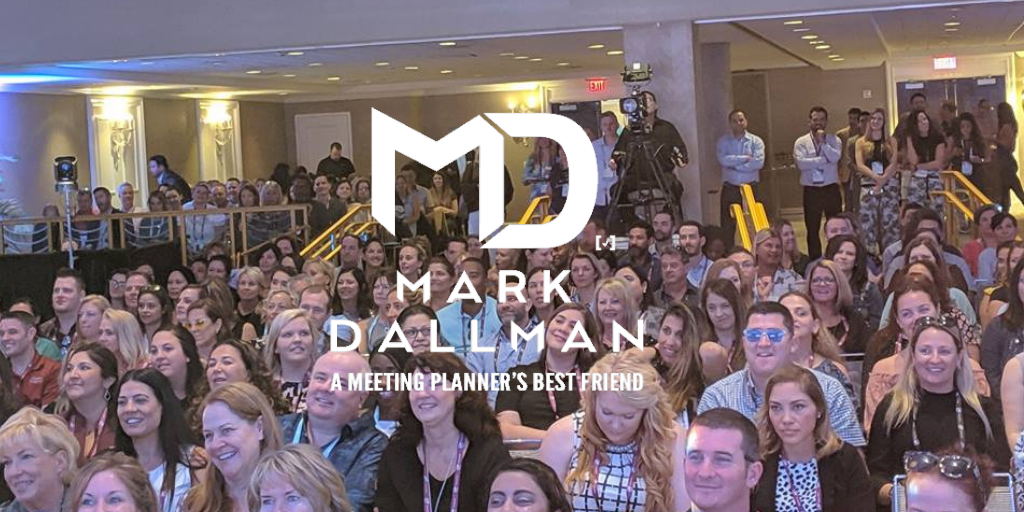 Posted on
November 16, 2018
GREAT TIPS ON HOW TO DRIVE ADDITIONAL REVENUE AND ATTRACT SPONSORS 
Now more than ever we must be creative and think differently if we're going to grow sponsorship revenue. Here are a few innovative ways that you can inspire new sponsorship revenue at your next event.
MOBILE EVENT APPLICATIONS… Engage your attendees before, during and after the event instead of 2 or 3 days when you are physically together at the event. Mobile event apps extend the life cycle of the event up to 365 days and this increased exposure is very attractive to your sponsors.
CREATE VIDEO CONTENT… The most engaging content on the social networks and even email is video. People love video, so make sure to utilize video to tell the stories of your sponsors by introducing them, thanking them, featuring them. Use video as part of your sponsorship strategy and watch your opportunities grow!
EMAIL MARKETING… Email continues to be extremely important in the nurturing, education and informational updates to conference attendees. As you send updates to your attendees about the event include a blurb about one of your sponsors. Event marketing should happen the day after the last event ends, which then gives you 365 days of promotion to feature your sponsors. Extending the conference sponsorship investment beyond the days of the show with email is a great selling point to your sponsors.
PUSH NOTIFICATION OR TEXT MESSAGING… Did you know that users of messaging apps have surpassed social networks? It's true! More people are spending time on Facebook Messenger and WhatsApp than all other social media websites combined. Creating a messenger or text audience allows you to share your sponsor messages through the channels that are getting the most attention.
NEW TECHNOLOGY… Everybody loves new technology and what better way to drive new sponsorship revenue then to align the sponsors with new tech available at your event. Whether it simply the mobile event app, or perhaps more sophisticated liked leveraging beacons in the exhibit Hall or a messenger BOT promotion throughout the event spaces. New technology is a great way to grab attention and bring attention to your sponsors.
SOCIAL NETWORKING…Social networks are not just consumer to consumer networks. B2B social networking is also very important. Share with the world your sponsors message across not only your internal event apps and communication feeds, but also externally through your website, Facebook, Instagram and LinkedIn pages. Offering a sponsor, the opportunity to be in your external feed to show the partnership is a huge plus and something that could be very attractive to a sponsor and could help you seal the deal on some new revenue.
Mark Dallman "A Meeting Planner's Best Friend" is the Regional Vice President of Sales for HPN Global (www.hpnglobal.com) is a native Minnesotan and works out of his home in Scottsdale, AZ. He was in the hotel business for over 20 years and worked in 14 hotels and moved nine times. His recent positions were the Associate Director of Sales at the Manchester Grand Hyatt San Diego, Director of Sales at the Hyatt Regency Chicago and Director of Sales and Marketing at the Hyatt Regency Minneapolis. He is also the owner of the Linkedin Group "Helpful "Tips" for Meeting Planners" and sends out a Meeting Planner "Tip of the Month" newsletter to over 25,000 Meeting Planners. For more information and to check out his client recommendations and archived "Tips" of the Month, feel free to check out his personal website at www.ameetingplannersbestfriend.com.
With no obligation, no cost and no contracts to sign, send him your next meeting or group RFP and find out why having a former hotelier on your side will make all the difference! Contact him directly at 612-432-1397 or at mdallman@hpnglobal.com.
HPN Global is the nation's fastest growing site selection and consulting firm and acts as a resource for meeting planners. We will assist with every step of the meeting planning process, from confidential site searches to contract review and more.  HPN Global places over 400 meetings per month throughout the country and we pass this buying power to our clients. HPN Global guarantees no out of pocket cost to you and there are no contracts to sign.  We are paid a placement fee by the hotels chosen. Unlike the competition, HPN Global offers a more consultative approach to doing business, with service, value and client relationships being our top priorities.