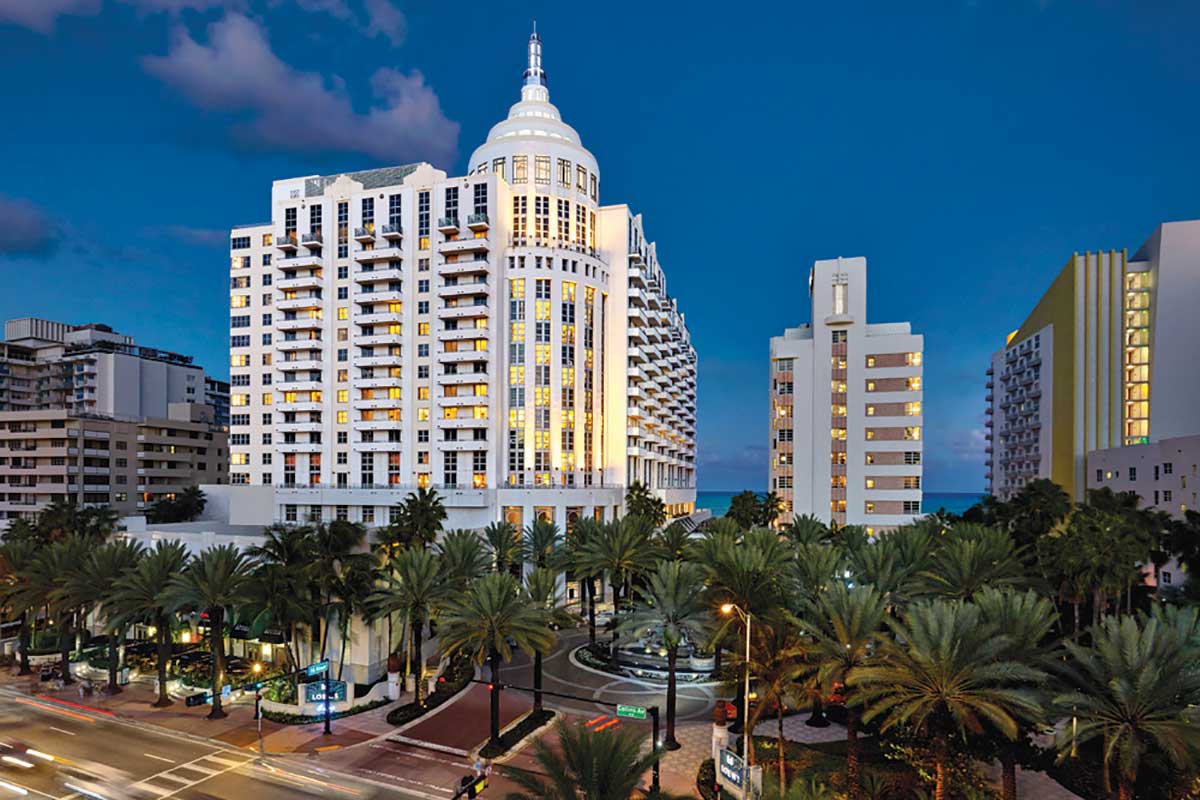 Posted on
September 7, 2018
Written by Katherine Lewin on September 4, 2018
New hotel development in Miami-Dade County shows no signs of slowing down in the coming months or years, with 14,139 rooms and 78 hotels currently in the pipeline at various stages, according to data provided by STR, a data and analytics specialist. The next three years are also projected to bring tens of thousands of additional rooms and hundreds of hotels.
In 2019, just over 3,200 hotel rooms and 23 hotels are planned, according to Rolando Aedo, the chief operating officer of the Greater Miami Convention & Visitors Bureau. Coconut Grove could be getting a Mr. C hotel, a brand new name to Miami. It will be only the third Mr. C hotel in the nation – one each operate in New York and Los Angeles. It will open after the first of the year.
Mr. Aedo described 2019 as a year of "balancing and adding some additional options for the more value-conscious traveler, which is good. We're getting a good dose of mid- to limited-service properties."
But 2020 is projected to be an even bigger year for the hotel industry, with 26 hotels with just over 4,127 rooms in the pipeline, strewn throughout the county, Mr. Aedo said. It's a mix of brands that are familiar to Miami and some new brands like Yotel, bringing 250 rooms to downtown.
Then 2021 is to bring the massive Miami Worldcenter project, with 2,050 hotel rooms. CitizenM, a hotel chain started in the Netherlands, plans to bring upwards of 700 rooms and three hotels.
Along with hotels and hotel rooms come more jobs. According to Mr. Aedo, every hotel room equals about 1.5 jobs. With 14,139 rooms currently in the pipeline, that's about 21,208 more jobs coming to Miami-Dade.
"We're currently at 55,970 rooms. We're going to be at 65,000 hotel rooms in 2021," Mr. Aedo said. "That really speaks to the strength of the destination, the bullishness of the hotel developers bringing in new and existing brands, our mega events, and the reopening of the convention center."
Mr. Aedo described the upcoming full reopening of the Miami Beach Convention Center as a "renaissance" for big events in Miami and said that new hotels coming to the area are "intertwined with the convention center."
The projections for the next three years are in stark contrast to three years ago, when the hotel industry in Miami faced major challenges: surplus rooms combined with hurricanes and the Zika virus scare.
"Zika was something so unknown and we really didn't know what would happen. That definitely affected business in general," said Wendy Kallergis, president and chief executive officer of the Greater Miami and the Beaches Hotel Association.
"All of those factors combined made it challenging for the hotels, because ultimately so much supply and some of those issues did not allow them to increase rates and occupancy like we've historically been able to do," Mr. Aedo said. "What a difference a year and a half makes. Business came roaring back, we've seen stabilization of some of the markets, our hotels have gained their footing and we're seeing consistent growth on all key metrics."
Not even Airbnb, the popular online platform for renting rooms or houses from their owners, has slowed the hotel industry in Miami.
"We get a constant question, 'what is the impact of Airbnb?' The numbers are clearly demonstrating enough demand on the traditional hotel front as well as the Airbnb front," Mr. Aedo said. "Hotel developers and investors wouldn't be making these commitments to our destination otherwise."
Along with brand new hotels in Miami-Dade are major renovations to existing structures. The Turnberry Isle Miami in Aventura is adding a 16-story tower with 325 rooms and will reopen in December as the JW Marriott Miami Turnberry Resort & Spa. Loews Miami Beach Hotel recently completed a $50 million redesign that resulted in 790 new guestrooms.
"I think the excitement is that there's a lot of expansion with some of the hotels," said Ms. Kallergis. "When the economy is good, the hotels take the opportunity to constantly renovate."