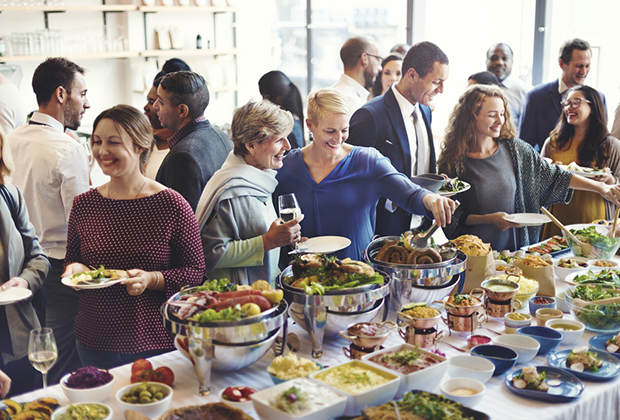 1. THEY'RE EQUAL FEES…Food & Beverage (F&B) minimums and Meeting Room Rental are equal fees and you should not have both in your hotel contract. A hotel has a minimum revenue amount that they expect to get out of their breakout rooms/ballrooms on a certain day/time. As long as you fulfill that with either meeting room rental or an F&B minimum, you are fulfilling the hotel's revenue needs for that meeting room.
2. DON'T OVERPAY… Make sure that if you fall short of your F&B minimum that you don't pay F&B operation costs which are typically 35%. For example, if you have a $10,000 F&B minimum and come in at $8,000, you would not pay the hotel the F&B operation costs on that $2,000 so you would only owe $1,300.
3. TAKE THEM OUT… Once again you will be surprised in this economy that all you have to do is ask. If meeting room rental or an F&B minimum is a major issue with you due to budget cuts, just ask the hotel to take it out but expect to give something back in return.
4. KNOW YOUR F&B HISTORY… Once again this falls on you to make sure that you know what you have historically spent on your F&B events/meetings. If you don't have historical f&b information on your meetings, get it because it will give you more leverage with the hotel.
5. GUARANTEE F&B EVENTS NOT F&B REVENUES… Most hotels will be happy just knowing that you will be hosting F&B events in their hotel, so instead of guaranteeing an F&B minimum of revenue based on your agenda, tell them you will guarantee your F&B events. This will help limit your liability and satisfy both parties.